We always knew being a woman-owned small business was awesome.
This just proves it.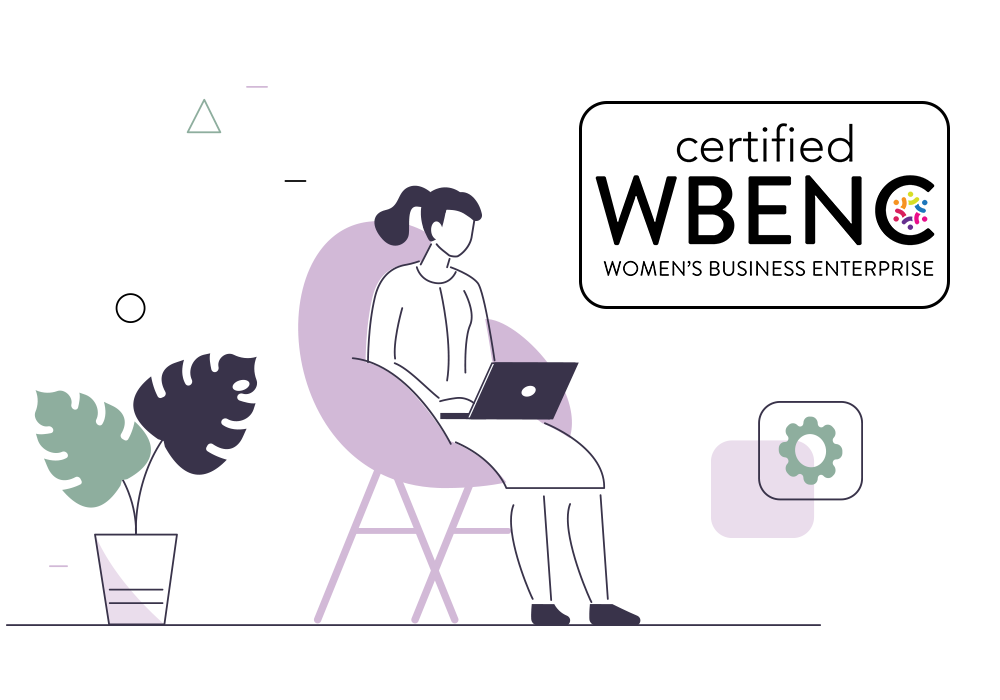 IJA Strategies is proud to hold a Women's Business Enterprise National Council (WBENC) Certification, the most widely esteemed recognition for women-owned businesses in the United States.
We recognize the importance of high-quality work and prioritize an atmosphere of diversity and inclusion. These values apply to our own business, and when selecting strategic partners. This is especially critical in the technology industry, where women are vastly underrepresented.
IJA offers both cutting-edge, next-level HR technology consulting and representation for women in tech as a 100% woman-owned business (since day 1!).
Our founder and owner, Andrea Chudy, is leading the charge for women in technology everyday as an enthusiastic mentor, advocate, and educator. Just ask our team—over 50% are women!
As a woman-owned business, I believe that IJA places a greater importance on our shared mission and values. Our leaders place a strong emphasis on our culture, actively encourage thought diversity, and consistently challenge us to be better. Women are greatly underrepresented in the tech industry and it feels good to be a part of an organization that is working to bridge that gap. It is truly amazing to have the opportunity to work with such a diverse group of people that use their unique backgrounds to collectively drive towards a common goal.
Chaney Jones, Product Lead
IJA Strategies is committed to diversity, not just within our company, but throughout the entire tech industry. The WBENC Certification is another gratifying way to show the world the values we embody each and every day.